Manufacturing
1. Can you manufacture custom made parts?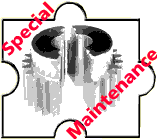 HPC's catalogues contain approximately 35,000 different standard parts. Many of these can be modified to meet your requirements. We are also able to manufacture parts to order from your drawings or samples.
2. Can you manufacture a new gear from my worn, broken or damaged sample?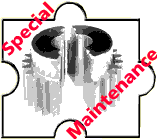 Yes this is a service we offer for our spur gears.
You can send us your badly worn or broken spur gears so that our technicians can obtain all the dimensions that will be required.
3. Can you modify your standard gears?
HPC's catalogue contains a wide range of standard gears all with pre-defined dimensions. However it is possible to modify some dimensions in order to adapt a part to your requirements. The most common modifications are re-boring or the addition of a keyway, pinhole or tapped hole. A range of heat treatments is also available.
If required, HPC will modify its standard gears to adapt them to your needs.
4. I see you have two different PAs available for your gears; 14°30' and 20°. Why is this ? Which angle do I choose?
Historically there are two standard Pressure Angles (PA) that existed. An angle of 14°30' was widely used in the past. Today it is a lot less common but is sometimes used for gears made to imperial dimensions. The 20° angle has become much more commonplace. It is impossible that one or the other is better, however the 20° PA is used far more often for metric gears.